DOGS PLAYING POKER®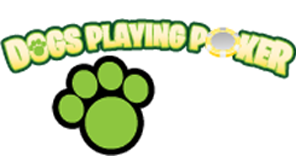 The very kitschy and campy C.M. Coolidge artwork decorates the background of this lottery themed scratch ticket. Lottery player's love of their dogs and love of poker come together in one unified game. And, to make it more entertaining for your players, we have an interactive Hold'Em Poker style game. Players can top up their chip count by entering their ticket codes.

Now your customers can play with the big dogs! Add Alchemy3's Dogs Playing Poker® concept to your upcoming instant line up!
Game Concepts
Online poker games are stronger than ever and increasing in popularity. Our Dogs Playing Poker interactive game stands out from the others with a whimsical take on the game table. You can select your avatar from a catalog of different studio dog (and cat) pictures. Use your Dogs Playing Poker scratch ticket as a means to top up your chip count in the interactive game. Enter the VIRN number for the ticket as a 2nd Chance entry and award a random number of chips as a bonus.
We engage social interaction by having a "Bark" chat feature so you can interact with your opponents. You can send virtual gifts or chips across the table. If you're enjoying your time with the other players, throw your friend a bone, or a cat. Plus there are various achievements that you can chase. If you receive an achievement more than one time, you get an incremental number button to keep track. This feature could be used as a promotional overlay to offer additional entries into a 2nd Chance Drawing based on game play.