GOLDEN NUGGET®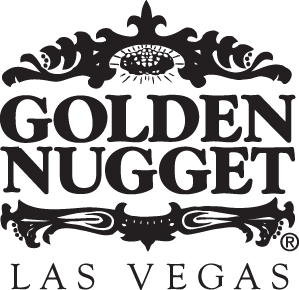 There are certain themes that consistently appeal to lottery players. Casino games are always popular. Games that feature precious metals such as gold, silver and platinum typically perform well too. The Golden Nugget is a game that combines these two tried and proven lottery themes into one!
The Golden Nugget is a luxury casino with locations in Las Vegas, Atlantic City, Laughlin (NV), Biloxi (MS), and opening soon in Lake Charles (LA). It is one of only two resorts in Las Vegas that has achieved and maintained consecutive Four Diamond ratings. Since 2007 the hotel has invested nearly $320 Million into renovation, reaffirming its position as the crown jewel of downtown Las Vegas.
Goldennuggettpoker.com is one of the most popular gaming websites in the world. With Alchemy3's Golden Nugget Lottery games, lottery marketers have the option of offering their players the opportunity to earn free virtual chips to play games on-line at goldennuggetpoker.com.
If you're looking for a golden game, choose The Golden Nugget as the theme for your next lottery instant game or on-line promotion.

Game Concepts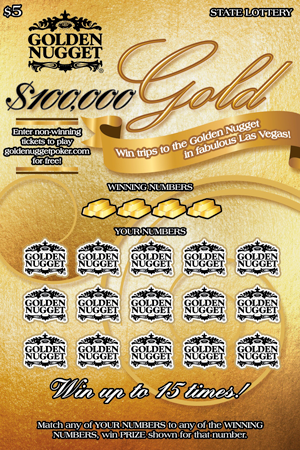 Alchemy3 has a number of different scratch ticket designs that amplify the Golden Nugget brand. We have conceptualized a number of promotional support strategies to further leverage the equity of Golden Nugget for your program. In addition to traditional scratch ticket themes, Golden Nugget can be utilized to attract more players to your draw and numbers games. Our interactive products can be designed to engage existing and introduce new draw game players to your base.