POLARIS®

When it comes to off-road entertainment, Polaris is a recognized leader in the powersports industry. Polaris designs, engineers, manufactures and markets innovative, high quality off-road vehicles and snowmobiles.

Through research, many lotteries have learned that younger adult consumers are looking for experiential components in their lottery games of choice. While cash should always be the priority, when appropriate, we as lottery marketers should try to deliver on "lifestyle" prizes. With annual North American sales of Off-Roading and Snow Sports gear, accessories and vehicles nearing $21 Billion, there is no doubt that powersports has a broad consumer appeal.

Alchemy3 is recognized for delivering the best outdoor experiential prizes. Let us help you get your players off the road and into the game!
Game Concepts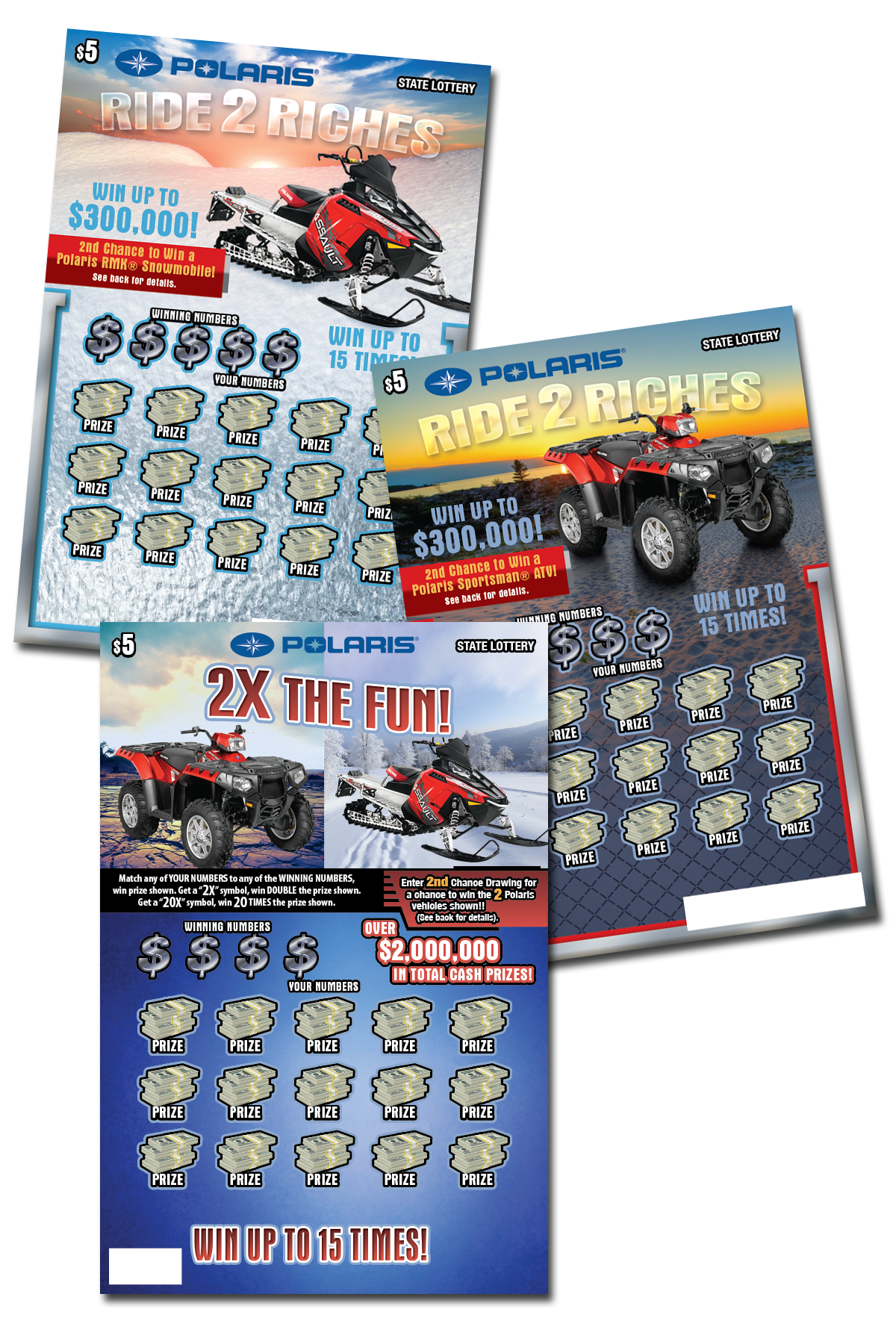 Alchemy3 has a number of different scratch ticket designs that amplify the Polaris brand. We have conceptualized a number of promotional support strategies to further leverage the equity of Polaris for your program. In addition to traditional scratch ticket themes, Polaris can be utilized to attract more players to your draw and numbers games. Our interactive products can be designed to engage existing and introduce new draw game players to your base.